Experts at navigating the corporate, non-profit, media and political worlds.
Kirsten has unequaled communication, public relations and public affairs experience. She's a professional strategist who has excelled in all types of high exposure communications. Seasoned. Fast on her feet. Pressure tested. Through her vast experience in national and statewide politics, non-profit development, and corporate public relations, Kirsten has established a reputation as a leader who can recommend the right communication strategy for every situation, no matter how unique.
Kirsten has led communications on some of the highest profile political campaigns in the country giving her unmatched experience in the political process and access to leaders across the political spectrum all the way to the highest offices in the US. Kirsten's communications experience brought her from the House of Representatives to a successful U.S. Senate campaign. She also served for five years as the National Press Secretary for a National Political Committee. She served as Communications Director for a presidential campaign before leading the communications operations for a 2016 National Convention.
She has unmatched experience in crisis communications, media relations, communications planning and strategy, grassroots advocacy, social media campaigns, media placement, opposition research, media booking, media training and writing. Kirsten accepted a fellowship at the University of Chicago's Institute of Politics where she taught a course called "The American Political Playbook – Can't Live With It, Can't Live Without It," analyzing the 2016 election.
Kirsten now uses her understanding of the political process and connections to help companies, non-profits and associations navigate tough situations whether its building an advocacy campaign or developing a communications strategy.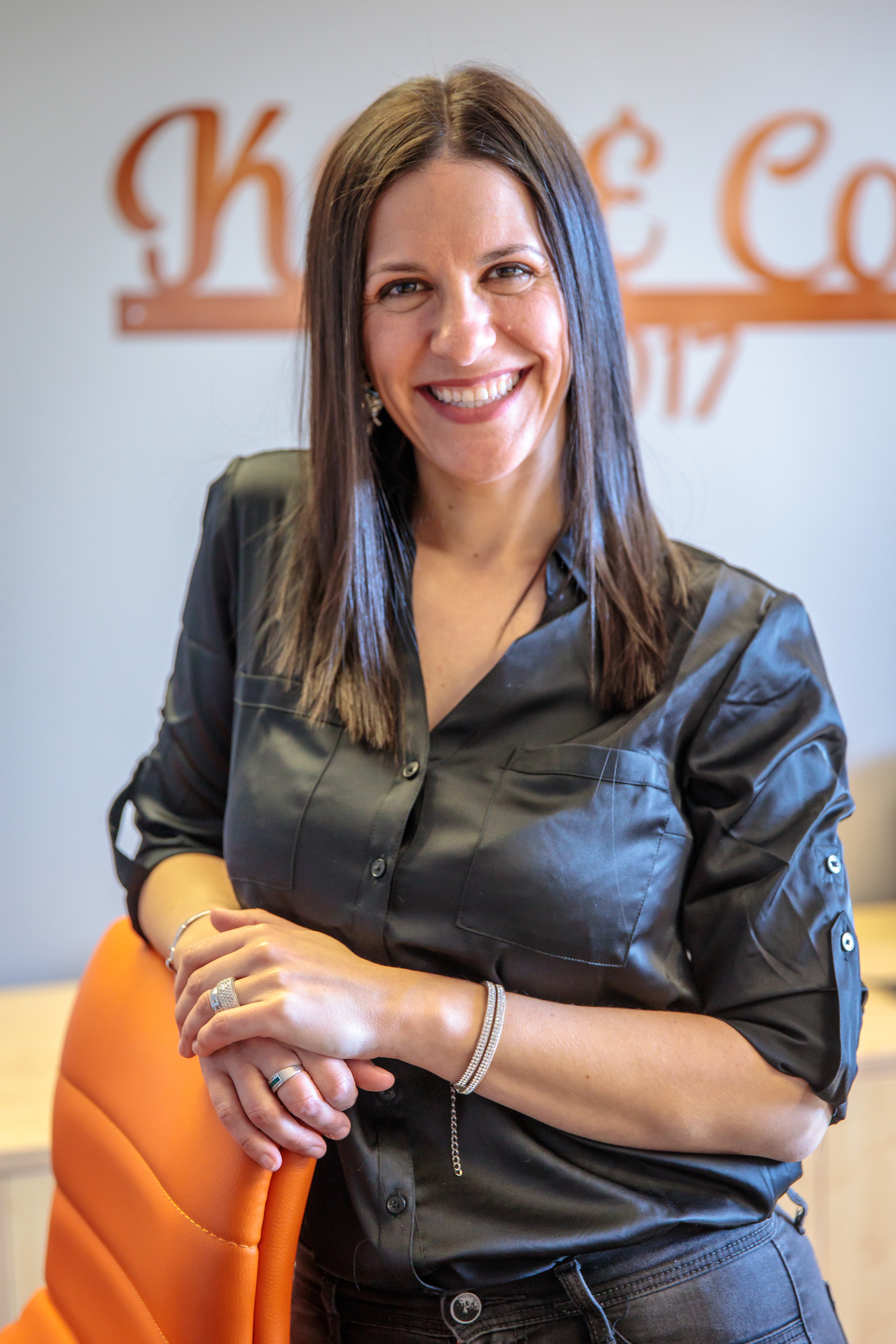 Kristen is a grassroots public affairs, public relations, and fundraising professional who brings over a decade of experience to work for her clients. Kristen launched her business in 2015 following years of work in political, corporate and non-profit worlds. The mission is to be the premier strategic team clients demand in order to create transformational change.
From 2009-2013, Kristen was VP for Accounts at one of the top grassroots Public Affairs firms in the Twin Cities where she represented clients in Western and Midwestern states on a variety of issues. Kristen's grassroots expertise stems from years of experience building coalitions and partnerships and coordinating earned media campaigns for national associations in Iowa, Minnesota, Illinois, Wisconsin, South Dakota, Arizona and Utah.
Prior to K2 & Co. Kristen coordinated raising over seven-million dollars for a first-time U.S. senate candidate in Minnesota and currently advises numerous clients on their development and fundraising needs. Whether it's fundraising, grassroots or media, Kristen is a focused achiever who excels in developing and executing clear, organized plans to achieve measurable results and long-term sustainability.
VICE PRESIDENT & DIRECTOR OF PUBLIC AFFAIRS
Nick is a tested public affairs, communications, and public relations professional with 12+ years experience at the nexus of politics, government, law, and the private sector. He has earned the trust of corporate executives, community leaders, and high-ranking elected officials for his ability to achieve strategic objectives by activating grassroots networks, framing compelling media narratives, and executing successful marketing campaigns. Relentlessly focused on achieving results, Nick has spent his career navigating multi-dimensional problems in crisis situations at the highest levels, and has the hands-on experience, wisdom, and battle scars to prove it.
Nick has been a recognized leader on high-profile political and issue campaigns at the national, state, and local levels, giving him a deep understanding of politics and media and a national rolodex of top leaders from across the political spectrum. He has extensive experience in his home state of Illinois, where he served as Executive Director and Special Counsel for one of the statewide political parties and served as a senior team member for a Governor, three statewide campaigns, and a state legislative campaign operation. Through these roles, he developed an unrivaled network of grassroots leaders in every corner of the state and an unprecedented ability to strategically navigate the challenging political and media environments in Illinois.
In addition to his diverse Illinois experience, Nick has designed, produced, and executed scores of large-scale strategic communications, media, and grassroots engagement events throughout the country for multiple presidential campaigns, federal agencies, non-profits, and Fortune 100 companies. Whether it is for Pope Francis' visit to the US, a nationwide bus tour of small businesses with GE Capital, or bilateral meetings in Jerusalem with both the Israeli Prime Minister and President of the Palestinian Authority, Nick is routinely called upon to help accomplish strategic goals through the successful execution of world-class events on a large-scale.
Nick has deep, varied experience and an extensive network in Illinois and throughout the country that he employs to help companies, non-profits, and associations achieve strategic objectives through advocacy campaigns, grassroots engagement initiatives, and dynamic communications strategies. As a licensed attorney, he also offers a unique perspective that can help clients navigate the maze of complicated federal and state law at the intersection of politics, public affairs, and media.
Melissa comes to K2 & Co. with over a decade of legislative, public affairs and government relations experience. Melissa is an expert in grassroots advocacy and public affairs and brings to the company a unique background of experience in all areas of public policy. Her attention to detail, strategic planning and creative approach to diverse issues have helped her clients navigate and achieve success in complicated political landscapes at both the state and federal level.
Melissa spent four legislative sessions in Minnesota Senate before joining a national grassroots organization as Regional Director, where she spearheaded legislative efforts in eleven Midwestern states and tracked and managed legislation nationwide.
Prior to joining K2 & Co., Melissa spent two years representing clients from a wide range of industries from large corporations to local non-profits at the Minnesota Legislature as a lobbyist.
Melissa is an enthusiastic and passionate advocate for her clients who is committed to deepening her broad personal and professional relationships, exceeding goals and delivering exceptional results. She graduated with a Bachelor of Arts in political science from St. Catherine University in St. Paul.
Chelsea is a skilled public relations and communications professional known for building relationships with press and policymakers, tailoring messaging to fit brands and engage diverse audiences, and creating compelling media narratives through both social and earned media.

She started her career as a communications intern for a gubernatorial campaign in 2010 before landing in the Minnesota House of Representatives where she spent eight years, including five years as a communications specialist. In that role, she assisted lawmakers, members of leadership and committee chairs with communications, public relations and media outreach, successfully placing meaningful stories in newspaper, radio and television outlets across the state.

Chelsea is organized, creative and passionate about building a strong brand and delivering meaningful results to clients. She graduated from the University of Nebraska-Lincoln with a Bachelor of Journalism in advertising and political science.